Martin Wind Solo
Since 2005 Martin Wind has been appearing in solo performances in the United States for example at the convention of the International Society of Bassists (ISB), as well as in Europe; at the 2010 Jazz Baltica Festival in Salzau he played a solo rendition of "We'll be together again" in a tribute to the great jazz pianist Hank Jones: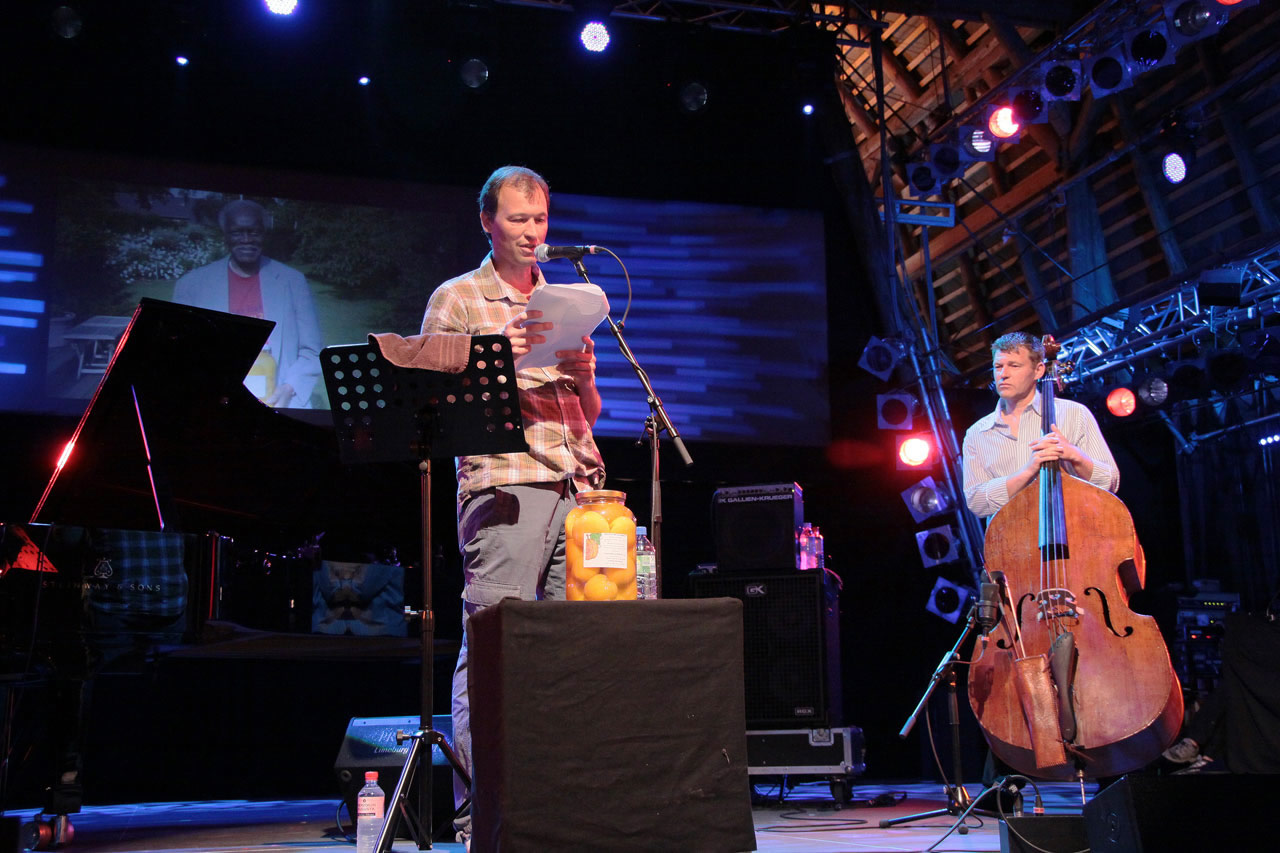 Martin Wind's Solo Repertoire includes Classical Pieces like the Viola da Gamba Sonata # 2 by Johann Sebastian Bach, Arrangements of Jazz Standards like "Gone With The Wind", "I'll be Seeing you" or Charlie Parker's "Segment", Martin Wind Originals like "Rainy River" or "Remember October 13th" as well as a version of the Beatles Classic "Across the Universe".
Martin Wind is working on his first Solo CD, which will be available through this site by early 2011.
Listen to "Across the Universe" - Martin Wind (solo)
Martin Wind has also written music for a production of the American Place Theatre; he wrote the music for the play "The Things They Carried" by Tim O'Brien. The play was premiered with one actor and solo bass in 20 performances in November of 2005 in Cleveland, Ohio. For more information go to www.americanplacetheatre.org
Wind also performed the play together with actor Billy Lions at the ISB convention 2007 in Oklahoma City.